Small Business Lighting Program

Small Business Lighting Program:

Objectives and Description:
Small Business Lighting Program provides financial incentives up to $1,500 worth in energy-efficient lighting and equipment upgrades to qualifying businesses. An authorized electrical contractor is available to complete the retrofit. The program provides licensed electrical contractors, a no-risk assessment and clean-up, which includes recycling and proper disposal.
Type of Program:
Financial Incentive
Retrofit
Sectors:
Date of Update: 09-02-2015
For more information, contact:
Hydro One
1-866-650-4709
Web address: http://www.hydroone.com/MyBusiness/SaveEnergy/Pages/SBLighting.aspx
DISCLAIMER:
We believe the information contained in this article to be accurate. It is presented with the understanding that we are not engaged in rendering legal, accounting, or investment advice. When professional assistance is required, utilize the services of a licensed real estate broker, lawyer, accountant, or other consultant as may be required.
To buy a directory of all Canadian Real Estate Grants at 60% discount, please go to: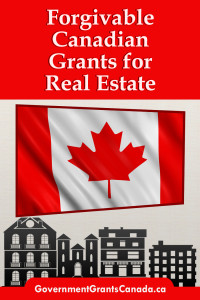 http://www.flipping4profit.ca/special-services/real-estate-grants/
Special Sale Forgivable Canadian Business & Real estate Grants, Canadian Credit Repair


P.S. Success isn't a matter of chance, it's a matter of choice. So it's up to you to make the right choice to become successful. If you don't know what to do it starts with making the choice to register for this LIVE real estate investors training in your town now at www.Flipping4Profit.ca and making sure you make the right choice to SHOW UP!!! Learn more to earn more about Canadian Tax sale properties.