Sandvine Reports Q4 2015 Results

WATERLOO, ON, Jan. 7, 2016 /CNW/ – Sandvine, (TSX:SVC) a leading provider of intelligent network policy control solutions for fixed and mobile operators, today reported revenue of $35.0 million for its fourth quarter of 2015, which is in line with the Company's estimate published on December 10. Net income for the quarter was $25.2 million, or $0.17 per diluted share, of which $17.6 million, or $0.12 per diluted share, related to the recognition of deferred tax assets. All results are reported in U.S. dollars under International Financial Reporting Standards (IFRS), unless otherwise specified.
Sandvine's annual revenue for fiscal 2015 ($123.3 million) was level with 2014 ($123.4 million) and annual net income grew 80% to$41.3 million (FY 2014: $23.0 million), or $0.27 per diluted share (FY 2014: $0.15). Fiscal 2015 net income included $17.6 million($0.12 per diluted share) related to the recognition of deferred tax assets.
FINANCIAL HIGHLIGHTS (All amounts are in U.S. dollars)
Millions of dollars, except per share data and where otherwise indicated

Q4
2015

Q4
2014

Change

Revenue

35.0

34.2

2%

Gross Margin percent

80%

75%

5pp

Expenses1

3.9

15.6

-75%

Net Income2

25.2

8.1

212%

Diluted Earnings Per Share

0.17

0.053

217%

1 Research and development expenses have been reduced by $16.0 million (Q4-14 $1.9 million) as a result of the recognition of deferred tax assets related to SR&ED ITCs.

2 In addition to the item in note 1, Q4 2015 amount includes a $1.6 million current income tax recovery related to the recognition of deferred tax assets.
Other Q4 2015 results highlights:
Revenue by access technology market: wireless 52%; DSL 23%; cable 24%; other 1%
Revenue by geography: EMEA 39%; NA 29%; CALA 23%; APAC 9%
Revenue by sales channel: direct 51%; reseller 49%
Cash and investments: $145.3 million
Customers: Won 10 new customers.
"I am pleased to end Sandvine's year with record quarterly revenue and order intake, and strong annual income. We were able to close a number of significant orders, some of the revenue from which will carry forward into 2016," said Dave Caputo, Sandvine's President and CEO. "Today, we also announced plans to initiate the company's first quarterly dividend. We are very pleased to be in a position to introduce this dividend program for shareholders while continuing to fully invest in our growth strategy."
Since the last quarterly results announcement, Sandvine:
Initiated a regular quarterly dividend of C$0.0175 per share, or C$0.07, annualized
Initiated a share buyback for up to 13.6 million common shares
Announced large orders totaling more than $27 million, which included customers upgrading to Sandvine's market-leading PTS 32000 platform and its latest PCRF product
Published the latest Global Internet Phenomena Report, revealing that streaming video and audio traffic now accounts for over 70% of North American downstream traffic in the peak evening hours on fixed access networks
Conference Call:
The Company will discuss the financial results and business outlook on a conference call at 8:30 a.m. Eastern time today.
Toll-free:
(866)-215-5508 FREE | Confirmation Number: 41455117
Webcast: www.sandvine.com/investors
A replay of the Q4 2015 results call will be available at
(888)-843-7419 FREE (passcode 41455117#) at 11:00 a.m. ET today through January 21, 2016.
About Sandvide:
Sandvine's network policy control solutions add intelligence to fixed, mobile and converged communications service provider networks to enable services that can increase revenue and reduce network costs. Powered by Sandvine's Policy Engine and SandScript policy language, Sandvine's networking equipment provides end-to-end policy control functions including traffic classification, and policy decision and enforcement across the data, control and business planes. Sandvine's products provide actionable business insight, the ability to deploy new subscriber services and tools to optimize traffic while enhancing subscriber Internet quality of experience.
Sandvine's network policy control solutions are deployed in more than 250 networks in over 90 countries, serving hundreds of millions of data subscribers worldwide, www.sandvine.com.
CAUTION REGARDING FORWARD LOOKING INFORMATION
Certain statements in this press release, constitute "forward-looking information" within the meaning of applicable Canadian securities laws and are based on expectations, estimates and projections as of the date of this press release. Forward-looking statements include, without limitation, statements with respect to projected revenues, earnings, growth rates, targets, revenue mix and product plans and the Company's future growth, results of operations, performance and business prospects and opportunities. Forward-looking statements are necessarily based upon management's perceptions of historical trends, current conditions and expected future developments, as well as a number of specific factors and assumptions that, while considered reasonable by the Company as of the date of such statements, are inherently subject to significant business, economic and competitive uncertainties and contingencies which could result in the forward-looking statements ultimately being incorrect. In addition to the various factors and assumption set forth in this press release, the material factors and assumptions used to develop the forward looking information, include, but are not limited to the following: the overall Network Policy Control market including reliance on major customers; adoption of Virtual Series solutions; the requirement for increasingly innovative product solutions; its growth strategy; the demand for the Company's products and fluctuations in future revenues; target blended gross margin; target business model and assumptions; expectations of growth in the DSL and Wireless markets; expectations for DSO; sufficiency of current working capital to support future operating and working capital requirements; the stability of general economic and market conditions; currency exchange rates and interest rates; equity and debt markets continuing to provide the Company with access to capital; and the Company's continued compliance with third party intellectual property rights; foreign exchange hedging; declaration of quarterly dividends; and that the risk factors noted below, collectively, do not have a material impact on the Company. By its nature, forward-looking information is subject to inherent risks and uncertainties that may be general or specific and which give rise to the possibility that expectations, forecasts, predictions, projections or conclusions will not prove to be accurate, that assumptions may not be correct and that objectives, strategic goals and priorities will not be achieved.
Known and unknown risk factors, many of which are beyond the control of the Company, could cause the actual results of the Company to differ materially from the results, performance, achievements or developments expressed or implied by such forward-looking statements. Such risk factors include, but are not limited to each of the following, and those factors which are discussed in the Company's 2015 Annual Information Form ("AIF"), a copy of which is available on SEDAR at www.sedar.com.
The Company's revenues may fluctuate from quarter to quarter and year to year depending upon sales cycles, customer demand and the timing of customer purchase decisions as well as the timing of when an order meets the Company's revenue recognition criteria;
The Company's gross margins may fluctuate from quarter to quarter and year to year depending upon a variety of factors including product mix in the quarter, competitive pricing pressures and the level of sales generated through indirect channels;
The Company is dependent upon and expects to continue to derive a large percentage of its revenue from both a small number of key customers and key reseller partners, none of whom are bound to any fixed purchase commitment or exclusivity obligations and could change their buying patterns and/or source of supply at any time, which could have a material impact on the Company's revenues. In addition, the Company extends credit to its customers and resellers by virtue of agreed upon payment terms and could be exposed to collection risk on its receivables particularly if any key customer or key reseller were to face financial challenges. The Company's reseller partners may also offer their own products which are competitive with the Company's products;
By selling its products in certain markets through resellers, the Company is able to avoid certain costs related to operating in those markets including but not limited to local support costs, costs of maintaining a local legal entity, administration costs, and logistics. Should the Company choose or be required to sell direct in these markets (due to customer preference, termination of a reseller relationship or other reasons) the cost advantages described will no longer be available to the Company which could result in an increase in operating costs. In addition, direct sales to Tier 1 communications service providers (CSPs) involve risks that may not be present (or that are present to a lesser extent) while sales to smaller CSPs or through the reseller channel. These risks include increased purchasing power held by large customers, longer sales cycles, more complicated infrastructure requirements or more intense and time-consuming customer support practices;
The Company faces intense competition in markets where there are typically several different competing technologies and rapid technological changes. The Company faces the risk of the emergence of new technologies and new approaches to network architecture that may be either competitive to those of the Company or that change the requirements of the Company's customers for solutions such as those offered by the Company. If the Company is unable to adapt its offerings in response to these trends it could have a material impact on the ability of the Company to market its solutions;
The Company's growth is dependent on the development of the market for Network Policy Control solutions and the decisions of the Company's target customers to deploy and further invest in those technologies, which decisions may be impacted by changing requirements in the area of network management policies and/or changes in the regulatory framework to which the Company's customers may be subject. In particular, numerous telecommunications legislators and regulators in various jurisdictions have considered or are considering what, if any, regulations might be appropriate with respect to how CSPs manage the impact of different types of traffic on their networks. These ongoing processes may cause uncertainty in the network investment decisions of the Company's target customers, and any new rules or regulations that result from these considerations may impact the demand for the Company's products within various markets, including markets that may not be considering any new regulation but where the Company's customers may look to other markets for future guidance or trends;
With the adoption of network functions virtualization ("NFV") and software defined networks ("SDN") in 2015, the market in which Sandvine operates may face a shift in how some of its customers purchase the Company's products. It is the Company's intention to continue to offer and develop Network Policy Control products for customer networks architected for NFV or SDN. These products will run on commercial off-the-shelf hardware. The introduction of these product offerings could see a shift in the Company's pricing practices from perpetual based software licenses to term based software licenses. While a shift to NFV could impact the Company's short term revenues, the Company does not expect the sale of NFV solutions to be a material contributor to revenue in fiscal 2016. As such, depending on the rate of adoption, the Company could experience a loss or delay in hardware and/or software revenue and reduced profits in 2016 or beyond;
The Company is dependent on certain third party sub-assembly manufacturers in its supply chain and any disruption in the operations or quality of those suppliers or any increase in expected lead times from those suppliers could result in lost or delayed revenue and/or reduced profits;
The majority of the Company's operating expenses are denominated in Canadian dollars, U.S. dollars, Euros and Indian rupees. The Company's earnings are impacted by fluctuations in the exchange rates between the U.S. dollar and these currencies;
The Company operates in various jurisdictions throughout the world and generates revenues through its international sales efforts. The Company's financial results may be impacted by political and economic developments of a particular country or geography. The Company has operations in India and Hong Kong, both considered by management to be emerging markets. The operations in India are predominantly a contract research and development facility and the Company conducts business in Hong Kong through a branch sales representative office;
The Company is dependent on effectively managing the acquisition and integration of MoMac B.V. Acquisitions present a number of risks which are disclosed in the Company's 2015 Annual Information Form. These risks or the inability of the Company to successfully realize upon the intended benefits of an acquisition could have a material adverse effect on its business, financial condition and results of operations.
The Company's policy of paying dividends on its Common Shares is subject to the discretion of the Board and is dependent on, among other matters, the Company's financial position, results of operations, available cash, cash requirements and alternative uses of cash.
The Company may experience interruptions in its information systems on which its global operations depend. Further, the Company may face attempts by others to gain unauthorized access through the Internet to our information technology systems, to intentionally hack, interfere with or cause physical or digital damage to or failure of such systems (such as significant viruses or worms), which attempts we may be unable to prevent. The Company could be unaware of an incident or its magnitude and effects until after it is too late to prevent it and the damage it may cause. Any security breaches, unauthorized access, unauthorized usage, virus or similar breach or disruption could result in loss of confidential information, personal data and customer content, damage to the Company's reputation, early termination of contracts, litigation, regulatory investigations or other liabilities.
These risk factors are not intended to represent a complete list of the factors that could affect the Company and the reader is cautioned to consider these and other factors, uncertainties and potential events carefully and not to put undue reliance on forward-looking statements. There can be no assurance that forward-looking statements will prove to be accurate, as actual results and future events could differ materially from those anticipated in such statements. Forward-looking statements are provided for the purpose of providing information about management's expectations and plans relating to the future. The Company disclaims any intention or obligation to update or revise any forward-looking statements whether as a result of new information, future events or otherwise, or to explain any material difference between subsequent actual events and such forward-looking statements, except to the extent required by applicable law. All of the forward looking statements contained in this press release are qualified by these cautionary statements.
Sandvine Corporation
Consolidated Statements of Financial Position
(in thousands of United States dollars, except share and per share data)
As at

November 30,
2015
$

November 30,
2014

$

Assets

Current assets

Cash

8,826

13,982

Investments

136,515

137,128

Accounts receivable

41,939

30,667

Inventory

8,728

8,207

Other current assets

4,340

2,718

200,348

192,702

Non current assets

Plant and equipment

9,753

9,055

Intangible assets

6,650

2,893

Goodwill

3,001

–

Deferred tax asset

20,706

212

Other assets

–

511

40,110

12,671

240,458

205,373

Liabilities

Current liabilities

Trade and other payables

20,652

23,864

Deferred revenue

14,786

15,274

35,438

39,138

Non current liabilities

Deferred revenue

2,231

1,694

Deferred tax liability

1,112

–

3,343

1,694

38,781

40,832

Shareholders' equity

Share capital

139,084

139,473

Contributed surplus

16,577

16,209

Accumulated comprehensive loss

(833)

(590)

Retained earnings

46,849

9,449

201,677

164,541

240,458

205,373
Sandvine Corporation
Consolidated Statements of Income
(in thousands of United States dollars, except share and per share data)
Three month period ended

Twelve month period ended

November 30,

2015

$

November 30,

2014

$

November 30,

2015

$

November 30,

2014

$

Amounts in US$ thousands, except share and per share data

Consolidated Statement of Income Data:

Revenue

Product

23,128

22,372

79,294

80,322

Service

11,911

11,852

44,037

43,072

35,039

34,224

123,331

123,394

Cost of Sales

Product

4,198

5,092

16,493

15,402

Service

2,842

3,508

10,943

13,260

7,040

8,600

27,436

28,662

Gross margin

27,999

25,624

95,895

94,732

Expenses

Sales and marketing

10,325

8,766

36,860

33,076

Research and development

(9,403)

3,990

7,974

19,552

General and administrative

2,980

2,874

13,234

12,789

Other losses, net

3

1

23

22

3,905

15,631

58,091

65,439

Income from operations

24,094

9,993

37,804

29,293

Finance income

68

91

358

289

Foreign exchange gains (losses)

(177)

(174)

(39)

(499)

Other income

–

–

2,778

–

Income before provision (recovery) for income taxes

23,985

9,910

40,901

29,083

Current and deferred provision (recovery) for income taxes

(1,193)

1,852

(377)

6,100

Net income for the period

25,178

8,058

41,278

22,983

Basic earnings per share

0.172

0.054

0.280

0.156

Diluted earnings per share

0.168

0.053

0.273

0.150
Sandvine Corporation
Consolidated Statements of Cash Flows
(in thousands of United States dollars, except share and per share data)
For the three month period ended

For the twelve month period ended

November 30,
2015
$

November 30,
2014
$

November 30,
2015
$

November 30,
2014
$

Cash provided by (used in)

Operating activities

Net income for the period

25,178

8,058

41,278

22,983

Items not affecting cash

Amortization of intangible assets

604

273

1,501

1,111

Depreciation of plant and equipment

1,095

1,019

3,958

4,369

Unrealized foreign exchange (gains) losses

(6)

(16)

(214)

82

Gain on sale of investment

–

–

(2,778)

–

Stock-based compensation

503

501

2,050

1,835

Change in deferred tax assets

(17,644)

–

(17,644)

–

Other

(14)

(14)

(32)

(35)

9,716

9,821

28,119

30,345

Changes in non-cash working capital balances

(15,271)

(4,942)

(14,675)

16,009

(5,555)

4,879

13,444

46,354

Investing activities

Purchase of plant, equipment and intangible software assets

(1,228)

(483)

(5,860)

(3,945)

Purchase of short term investments

(90)

(95)

(16,887)

(58,298)

Proceeds of short term investments

9,500

–

17,500

–

Proceeds from sale of investment

–

–

2,827

–

Acquisition of business

–

–

(6,211)

–

8,182

(578)

(8,631)

(62,243)

Financing activities

Repayment of government grants

–

–

–

(4,153)

Proceeds from the issuance of shares under the employee stock option plan

90

148

2,128

1,910

Common shares issued for cash, net of transaction costs

–

–

–

28,269

Common share repurchase

(5,813)

(3,704)

(8,100)

(3,704)

Common shares purchased under the share unit plan

(899)

(325)

(3,475)

(2,856)

Repayment of acquired bank loan

–

–

(336)

–

(6,622)

(3,881)

(9,783)

19,466

Effect of foreign exchange on cash

(39)

(48)

(186)

(75)

Net increase (decrease) in cash during period

(4,034)

372

(5,156)

3,502

Cash – Beginning of period

12,860

13,610

13,982

10,480

Cash – End of period

8,826

13,982

8,826

13,982
SOURCE Sandvine
For further information: INVESTOR CONTACT, Rick Wadsworth, Sandvine,
+1 519 880 2400 ext. 3503, rwadsworth@sandvine.com; MEDIA CONTACT, Dan Deeth, Sandvine,
+1 519 880 2232, ddeeth@sandvine.com
RELATED LINKS:
http://www.sandvine.com
DISCLAIMER:
We believe the information contained in this article to be accurate. It is presented with the understanding that we are not engaged in rendering legal, accounting, or investment advice. When professional assistance is required, utilize the services of a licensed real estate broker, lawyer, accountant, or other consultant as may be required.
To buy a directory of all Canadian Real Estate Grants at 60% discount, please go to: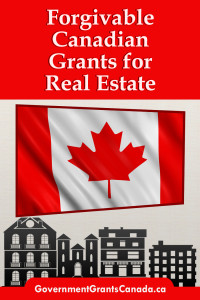 http://www.flipping4profit.ca/special-services/real-estate-grants/
Special Sale Forgivable Canadian Business & Real estate Grants, Canadian Credit Repair


P.S. Success isn't a matter of chance, it's a matter of choice. So it's up to you to make the right choice to become successful. If you don't know what to do it starts with making the choice to register for this LIVE real estate investors training in your town now at www.Flipping4Profit.ca and making sure you make the right choice to SHOW UP!!! Learn more to earn more about Canadian Tax sale properties.