Energy Design Review Pilot Project

Energy Design Review Pilot Project:

Objectives and Description:
The Energy Design Review Pilot Project is providing cross-functional energy efficiency and renewable energy design reviews for up to five industrial facilities located in Ontario. During the project, each participating facility will receive a workshop-style design review, energy training and coaching for their work plan to consider/implement the recommended energy efficiency and renewable energy opportunities.
Chosen facilities receive approximately $25,000 in Hatch consulting services for the energy design review and are also eligible for additional funding during project implementation. At the end of the project, participants will obtain the benefit of being exposed to energy best practices within their facilities and be able to showcase the percent energy and greenhouse gas savings achieved as a result of the recommendations adopted.
Type of Program:
Advice
Energy Management and Monitoring
Financial Incentive
New Construction
Retrofit
Sectors:
Date of Update: 09-02-2015
For more information, contact:
Hatch Ltd.
905 855 7600
Web address:
http://www.hatch.ca/Consulting/Energy_Mgmt/Projects/Energy_Design_Review_Pilot_Brochure.pdf
DISCLAIMER:
We believe the information contained in this article to be accurate. It is presented with the understanding that we are not engaged in rendering legal, accounting, or investment advice. When professional assistance is required, utilize the services of a licensed real estate broker, lawyer, accountant, or other consultant as may be required.
To buy a directory of all Canadian Real Estate Grants at 60% discount, please go to: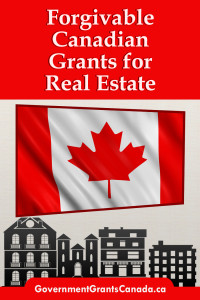 http://www.flipping4profit.ca/special-services/real-estate-grants/
Special Sale Forgivable Canadian Business & Real estate Grants, Canadian Credit Repair


P.S. Success isn't a matter of chance, it's a matter of choice. So it's up to you to make the right choice to become successful. If you don't know what to do it starts with making the choice to register for this LIVE real estate investors training in your town now at www.Flipping4Profit.ca and making sure you make the right choice to SHOW UP!!! Learn more to earn more about Canadian Tax sale properties.