Demand Response Contractual DR3

Demand Response Contractual DR3:

Objectives and Description:
Demand Response Contractual DR3 Program is designed to help manage the electricity needs of Ontario while also providing Ontario businesses a financial incentive to make energy management a part of everyday operations. For example, a facility could shed load by powering down non-critical equipment or shifting production to non-peak periods. Participation can take place in two different ways: a voluntary, flexible way to earn monthly payments or higher incentive rates in return for a mandatory commitment to take part in activation notices.
Type of Program:
Energy Management and Monitoring
Financial Incentive
Sectors:
Commercial/Institutional
Industrial
Date of Update: 09-02-2015
For more information, contact:
Toronto Hydro – Business Conservation Programs
(800) 390-9693
Web address:
http://www.torontohydro.com/sites/electricsystem/electricityconservation/businessconservation/pages/demandresponse.aspx
DISCLAIMER:
We believe the information contained in this article to be accurate. It is presented with the understanding that we are not engaged in rendering legal, accounting, or investment advice. When professional assistance is required, utilize the services of a licensed real estate broker, lawyer, accountant, or other consultant as may be required.
To buy a directory of all Canadian Real Estate Grants at 60% discount, please go to: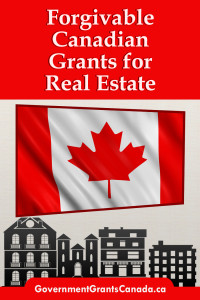 http://www.flipping4profit.ca/special-services/real-estate-grants/
Special Sale Forgivable Canadian Business & Real estate Grants, Canadian Credit Repair


P.S. Success isn't a matter of chance, it's a matter of choice. So it's up to you to make the right choice to become successful. If you don't know what to do it starts with making the choice to register for this LIVE real estate investors training in your town now at www.Flipping4Profit.ca and making sure you make the right choice to SHOW UP!!! Learn more to earn more about Canadian Tax sale properties.