Capacity Buy Back Program

Capacity Buy Back Program:

Objectives and Description:
Capacity Buy Back Program encourages and rewards commercial and institutional organizations that reduce water use. By implementing permanent process or equipment changes that save water, commercial and institutional organizations could be eligible for a cash rebate of up to 30 cents per liter of water saved per average day. Replacing older, high-water-use equipment or fixtures with new water-efficient equipment can help organizations save money. In addition to the cash rebate and long-term water savings, participation in the program has many other benefits, including saving energy.
Type of Program:
Financial Incentive
Retrofit
Sectors:
Date of Update: 09-02-2015
For more information contact:
City of Toronto
(416) 338-0338
Web address:
http://www1.toronto.ca/wps/portal/contentonly?vgnextoid=390907ceb6f8e310VgnVCM100000
71d60f89RCRD&vgnextchannel=ff3cd4818444f310VgnVCM10000071d60f89RCRD&vgnextf
National Energy Use Database:
Home
Databases
NEUD Publications
Directory of Programs
Data & Analysis Centres
Glossary
Subscribe to our Directory updates!
RSS Feed for program updates Programs RSS Feed
What is an RSS Feed?
Energy
Energy Efficiency
Housing
Energy efficient products
Savings calculators
Transportation
DISCLAIMER:
We believe the information contained in this article to be accurate. It is presented with the understanding that we are not engaged in rendering legal, accounting, or investment advice. When professional assistance is required, utilize the services of a licensed real estate broker, lawyer, accountant, or other consultant as may be required.
To buy a directory of all Canadian Real Estate Grants at 60% discount, please go to: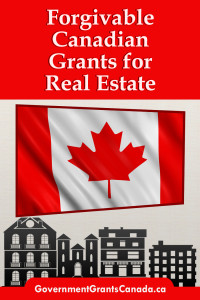 http://www.flipping4profit.ca/special-services/real-estate-grants/
Special Sale Forgivable Canadian Business & Real estate Grants, Canadian Credit Repair


P.S. Success isn't a matter of chance, it's a matter of choice. So it's up to you to make the right choice to become successful. If you don't know what to do it starts with making the choice to register for this LIVE real estate investors training in your town now at www.Flipping4Profit.ca and making sure you make the right choice to SHOW UP!!! Learn more to earn more about Canadian Tax sale properties.