Boiler Programs

Boiler Programs:

Objectives and Description:
Boiler Program offers rebates to customers who rent or purchase and install non-atmospheric hydronic boilers, which must be used for space heating and/or hot water heating and must have 85 percent to 88 percent thermal efficiencies. Financial incentives are also available for condensing boilers, condensing economizers, direct contact water heaters and direct contact heat exchangers.
Type of Program:
Financial Incentive
Rebate
Retrofit
Sectors:
Commercial/Institutional
Industrial
Date of Update: 01-05-2015
For more information, contact:
Enbridge Gas Distribution Inc.
1-866-844-9994
Web address: https://www.enbridgegas.com/businesses/energy-management/commercial/incentives-and-services/condensing-boiler-program.aspx
DISCLAIMER:
We believe the information contained in this article to be accurate. It is presented with the understanding that we are not engaged in rendering legal, accounting, or investment advice. When professional assistance is required, utilize the services of a licensed real estate broker, lawyer, accountant, or other consultant as may be required.
To buy a directory of all Canadian Real Estate Grants at 60% discount, please go to: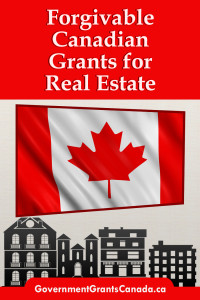 http://www.flipping4profit.ca/special-services/real-estate-grants/
Special Sale Forgivable Canadian Business & Real estate Grants, Canadian Credit Repair


P.S. Success isn't a matter of chance, it's a matter of choice. So it's up to you to make the right choice to become successful. If you don't know what to do it starts with making the choice to register for this LIVE real estate investors training in your town now at www.Flipping4Profit.ca and making sure you make the right choice to SHOW UP!!! Learn more to earn more about Canadian Tax sale properties.